1 tag
lightwalnut asked: Awesome! Are you guys stopping by Mpls this time around? I know it didn't work out for the last show you were going to play here.
4 tags
8 tags
4 tags
emaull asked: yo does NERV have those tour dates??
3 tags
6 tags
2 tags
1 tag
7 tags
5 tags
3 tags
8 tags
Best Bands from Tour
4/16 Medication (New Haven, CT) 4/21 The Sunglasses (Atlanta, GA) 4/23 Boot Buddies (New Orleans, LA) 4/25 Lumpy and the Dumpers (St Louis, MO) 4/26 Nuke Cult (Kansas City, MO)
6 tags
13 tags
4 tags
7 tags
9 tags
9 tags
10 tags
3 tags
4 tags
4 tags
4 tags
6 tags
11 Things I Remember About Being a Mormon... →
nkperkins: My newest story from Thought Catalog. Some very exciting and saddening stories about being a disheartened missionary in Uruguay.
3 tags
3 tags
4 tags
6 tags
Watch
Solid Attitude live on the Clashed Attitudes program on Radio K, Minneapolis, MN. Video shot by Jack Buckholz, Will Youel and Jessica Katz. Edited by Alex Breyfogle. Audio recorded and mastered by Tanner Uselmann. Radio K is the award-winning student-run radio station of the University of Minnesota, playing an eclectic variety of independent music both old and new. Listen to Radio K at 770 AM,...
7 tags
Watch
rottenlimbs: NERV - "Can't Help It" From the upcoming 7" on SMRT Records. A video I filmed with the rest of the band that Brendan Wells later pieced together. How could you go wrong making a Nerv music video? This is the official edit, minus the toilet with pee in it at the end.
5 tags
7 tags
2 tags
2013
OK last year I think I did everything on my 2012 to-do list by the time it was August so I will set the bar higher maybe this time. Go to China to visit Robert Step up my self-publishing game and professionally publish something of my own and something of some else's Design someone's LP or 7" Show some art somewhere out of town Exhibit another solo art show Live up to my...
5 tags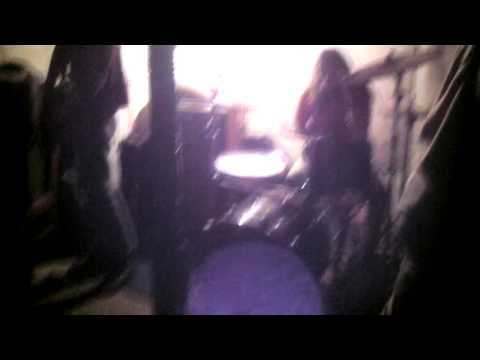 Anonymous asked: nice tits
3 tags
What's Up?
This is what's up. Nerv art and masters for the 7" have finally been sent to the label, now we just wait Working on art for the Solid Attitude 7" Tracks for that are being mastered Beginning to plan a Solid Attitude tour for April beginning with a show in Madison opening for Iceage Playing a show tonight with Solid Attitude where we are playing every song with saxophone ...
3 tags
4 tags
9 tags
4 tags
2 tags
The second Nerv demo track that will be on that...
5 tags